100 glass paper plane and light sculpture by artist Jen Fuller for the Portland Winter Light Festival 2016.
Video by Patrick Cummings | Music by Tiburones
SWF(Light) - Lusio Lights
A creative short film exploring the making, breaking, and other process involved in the creation of a life size kilnform glass and steel Centaur. Built in summer of 2013 by glass artist Jen Fuller and metal artist Steve Tilden, filmed by Hayden Peters and Andy Maser.
Mobile light sculpture of glass birds at Pioneer Square in Seattle, as part of a self guided COVID friendly light art walk to find all 9 exhibitions of light art created by local artists.
Join our host, Ezra Cimino-Hurt, as he explores Jen Fuller Studios. Jen Fuller is a multimedia fine artist whose medium focuses on the juxtaposition of using glass and steel.
Pacific Northwest Art Program
Jen Fuller Studios shares the magic behind her Pabst unicorn mask. Now you can make one of your own. Added bonus... you can drink the beer while you make it.
Ovation's original new reality competition series, One Man's Trash, features a wide range of artists who recover, reclaim, and reprocess items deemed useless by others, transforming them into stunning, utterly original works of art.
The Pacific Northwest Art Program (PNAP), a collaboration between Recology, Cracked Pots, Inc. and Metro, seeks to educate the public about recycling and resource conservation while supporting the local art community and diverting material from landfills.
Glass, light and steel artist Jen Fuller and Douglas Detrick talk about how glass can inspire adaptability, collaboration, and surprise.
"Portland based installation artist, Jen Fuller, has been constructing ephemeral glass, steel, and light experiences throughout the United States for over a decade. As a self-taught artist, Fuller found her passion rooted in the traditional techniques of kiln-formed glass, Raku, and industrial welding. Her art reflects the delicate vulnerability and ever present interconnectedness of nature and humanity. Fuller's work has been commissioned by Metro Regional Government, Ovation TV, Olbrich Botanical Garden, OMSI, Lan Su Chinese Garden, and private collectors around the world."
Jen Fuller Studios: Ephemeral
Fleeting Moments in Glass
Using glass, steel, and trash from the landfill, woman makes art from garbage
Explore Seattle neighborhoods while getting your arts fix with these 2 events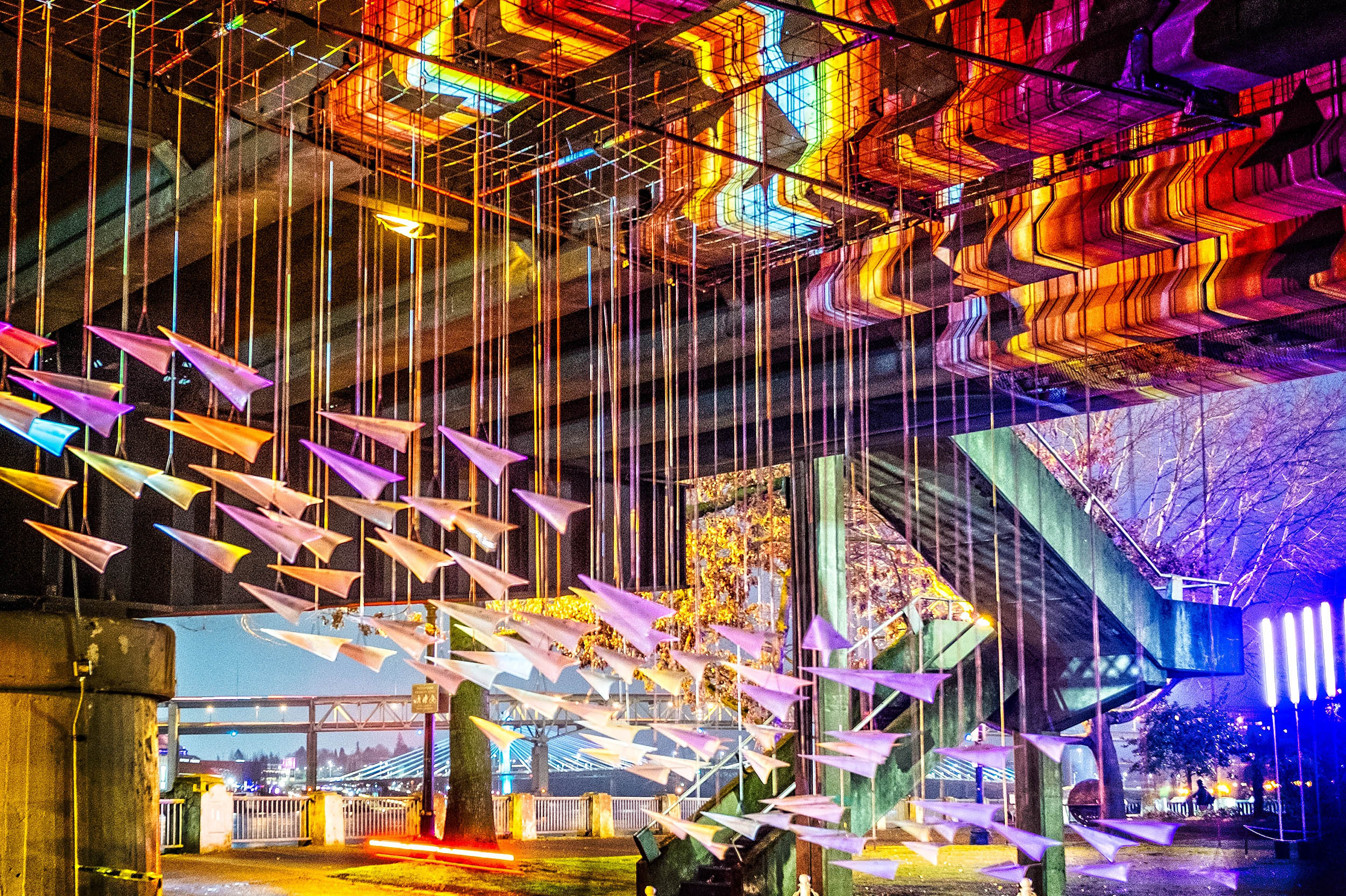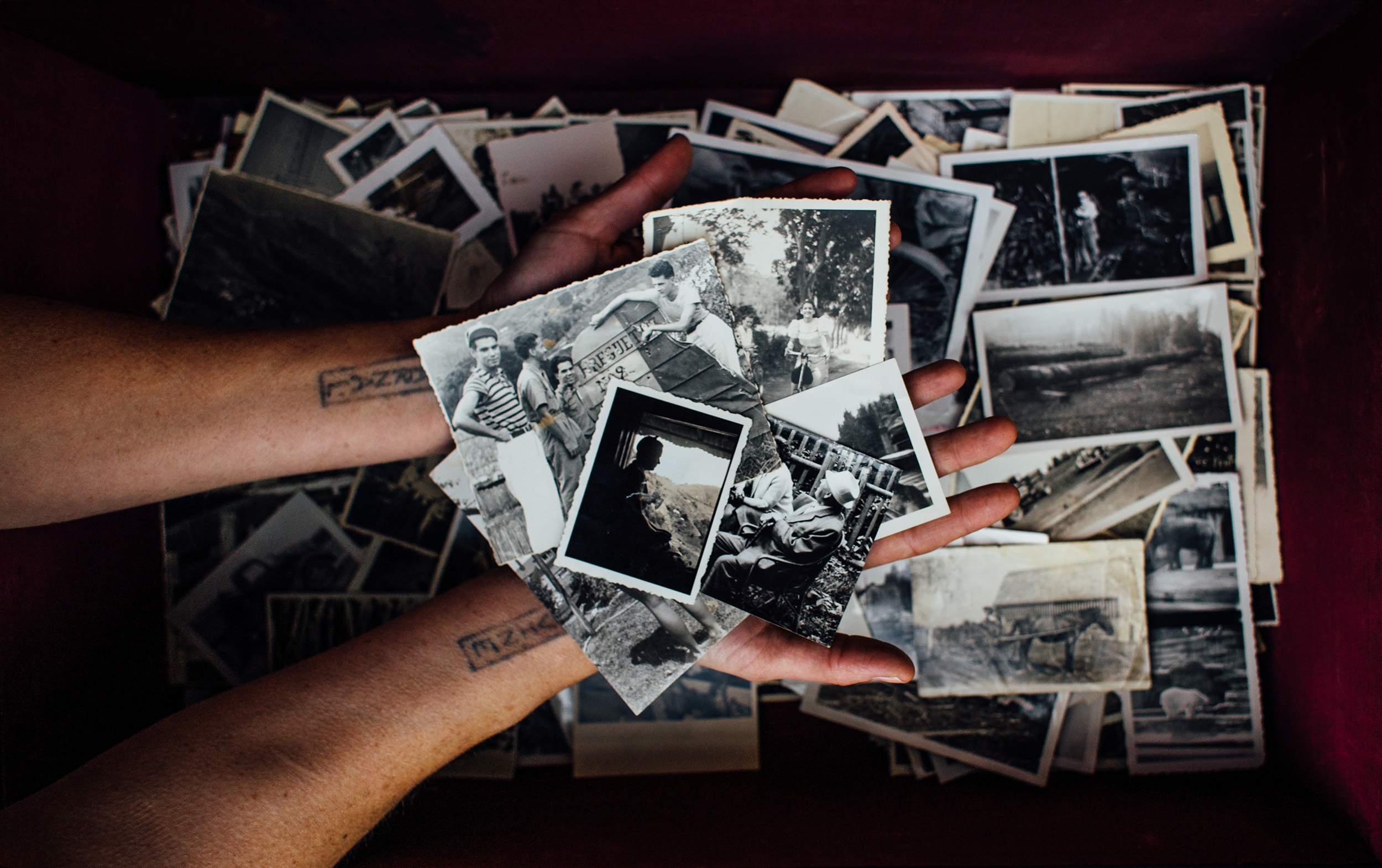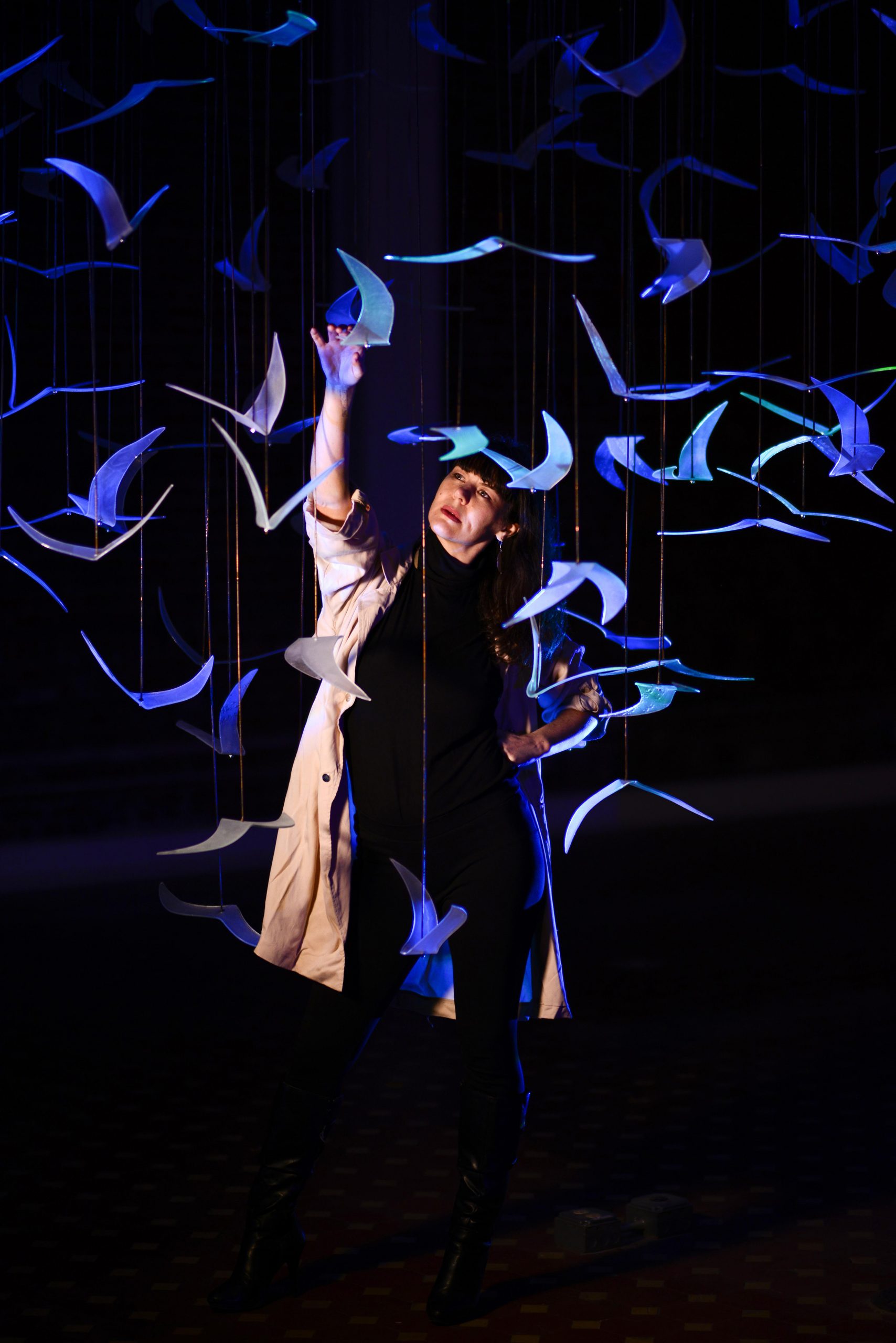 "With a spiritual outlook, Jen Fuller explores large-scale glass making and multi component site-specific installations. As her career evolves, the artist views glass a material capable of capturing ephemeral fleeting moments and outlining emotion."
"At her eponymous Jen Fuller Studios, the owner transforms "everyday objects into experiences." Fuller works with glass, steel, and trash from the landfill to make art forms that force the viewer to reconcile what the form of the art is with the medium used. She makes art from garbage, with wonderful results."
"Through Jan. 15, nine different art installations, each created by a different Pacific Northwest-based artist, will be displayed in multiple locations around Pioneer Square. People can take a self-guided tour to see the pieces, which include a mobile sculpture of glass birds with a digital projection, and a floating UFO sculpture that beams a light down on passersby."